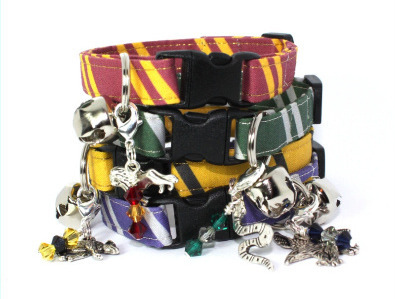 Wizard Cat Collar
These cat collars are perfect for the cat (or owner...) who wants to go to a magical boarding school, learn a bunch of spells, and befriend a ginger wizard and geeky witch with a terrible frizz problem with her hair...
They come in four colourways as seen below, and a choice of two types of charm. The collar price depends on which charm you pick:
£8.45 - House emblem charm and Swarovski Elements crystal in coordinating house colours, attached using a lobster clasp so it's easy to remove if you think that you would appreciate the charm more than your cat! I don't really recommend this charm for outdoor cats as it'd be a shame if they lost it. Click on photos below for bigger size.
£6.95 - A simple cute owl charm, attached with a tiny split ring for security. Perfect if your cat is not quite up to the bling of option 1!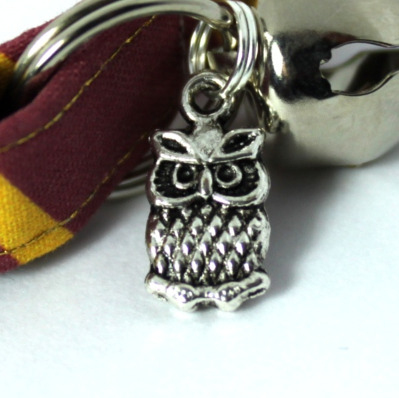 Close ups of the four colour options: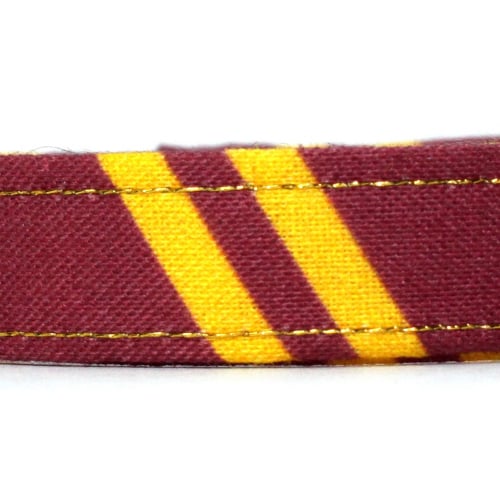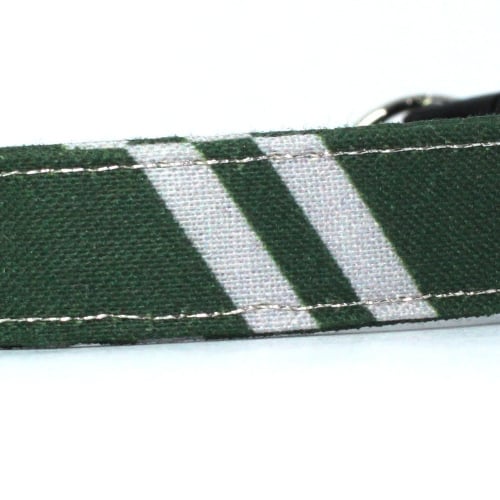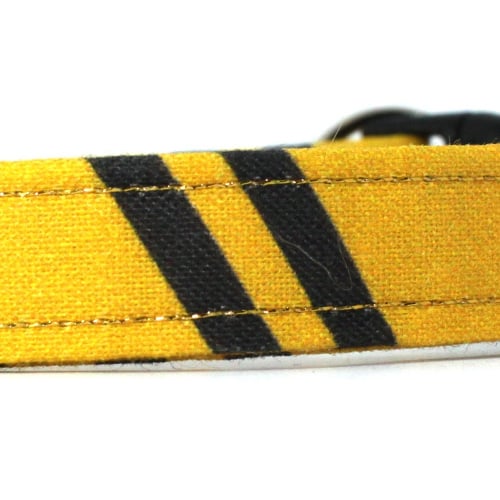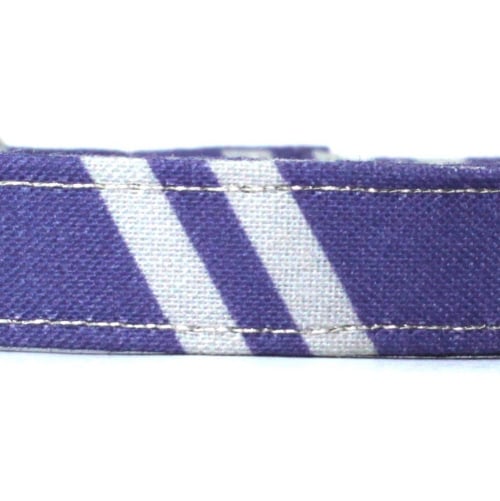 Mog's Togs fabric collars are 1cm (3/8") wide and are lined with interfacing for added durability.
Our collars are offered in three sizes - the vast majority of adult cats fit our regular size. For more information on how to measure your cat's neck see here.
All our collars come with a jingle bell on a removeable split ring, and close with a high quality plastic breakaway buckle, which splits apart under pressure to avoid your cat becoming stuck or trapped by its collar. For more details see here.