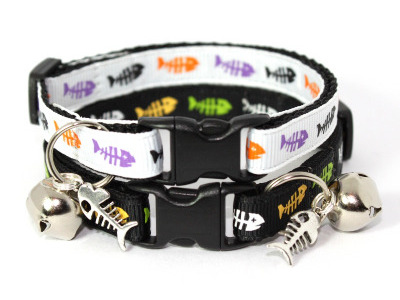 Fishbones Black and White Cat Collar
These collars feature cartoony fish skeletons - what could be a better style for your cat?! You have a choice of colours - black with green, yellow and white fish; or white with purple, orange and black fish. Both options come sewn on 1cm (3/8") wide black webbing.
This collar also features an awesome silver colour fishbone charm, which is attached to the bell ring with a small split ring. The bell is removable. All my collars feature a safety breakaway buckle which will split apart under moderate pressure, to keep your cat safe.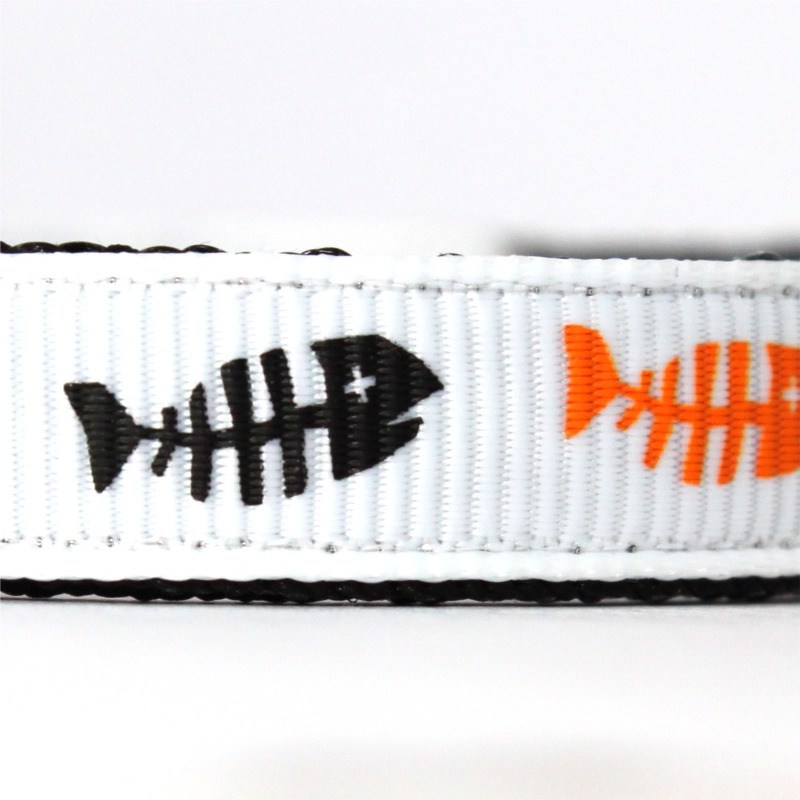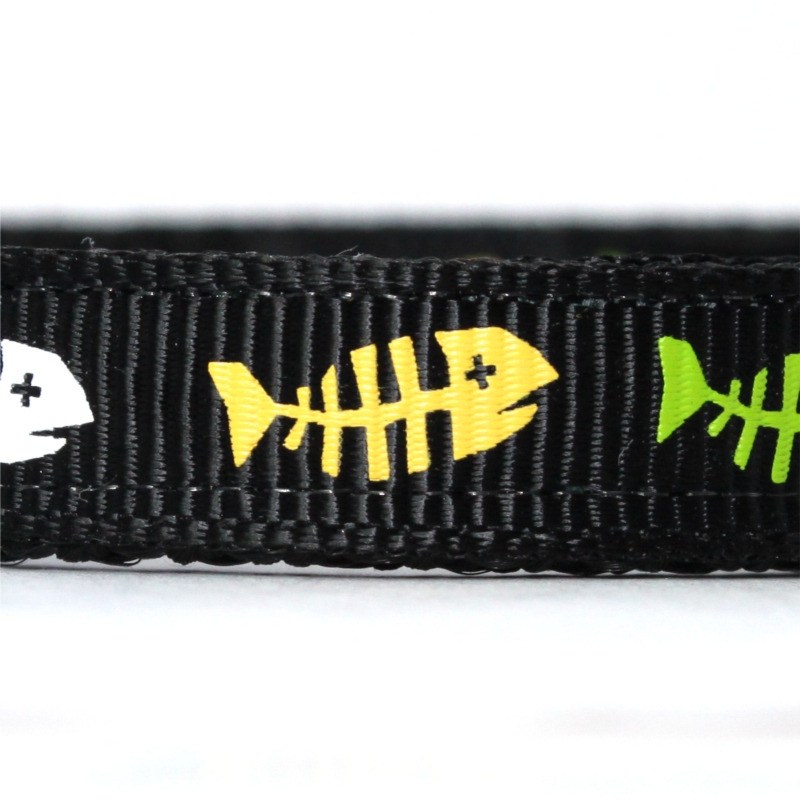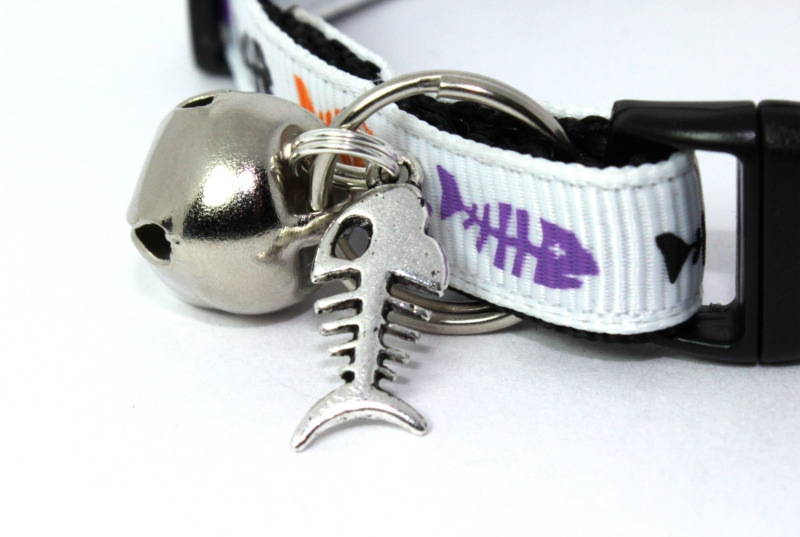 Our collars are offered in three sizes - the vast majority of adult cats fit our regular size. For more information on how to measure your cat's neck see here.
All our collars come with a jingle bell on a removeable split ring, and close with a high quality plastic breakaway buckle, which splits apart under pressure to avoid your cat becoming stuck or trapped by its collar. For more details see here.