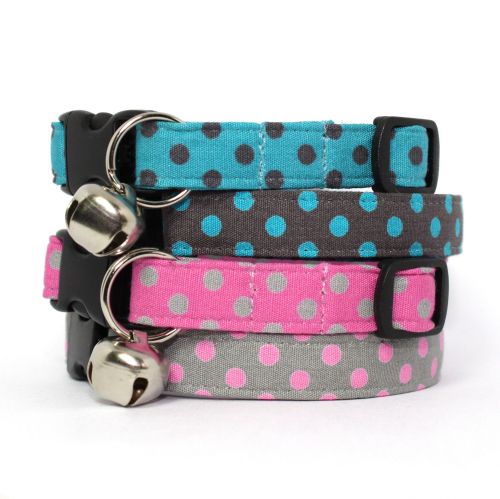 Polka Dots
These collars are just lovely! The colours are gorgeous - dusky pink with light grey spots, grey with pink spots (note the grey on this one is a little darker than the grey spots on the pink collar), turquoise/teal with brown spots, and brown with turquoise spots. It's a little hard to capture the brown colour on screen, it's a browny-grey colour, very nice. Lots of choice if you want to co-ordinate two or more cats!
The fabric is a really top quality very smooth quilting cotton. You'll be pleased to know you can wash our collars on a cool wash, just take the metal parts off first and put in a mesh bag to protect your machine.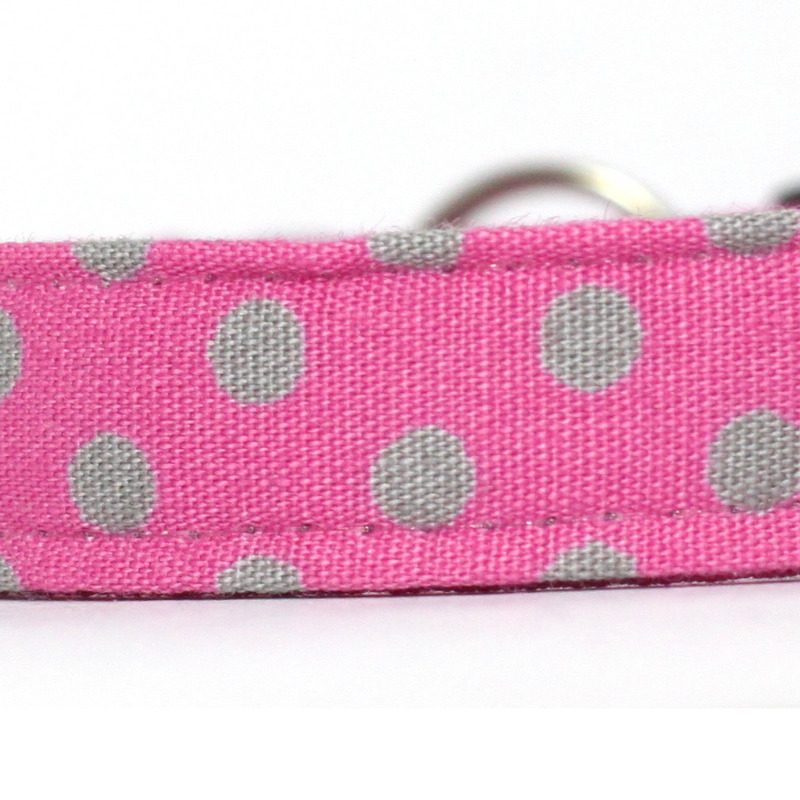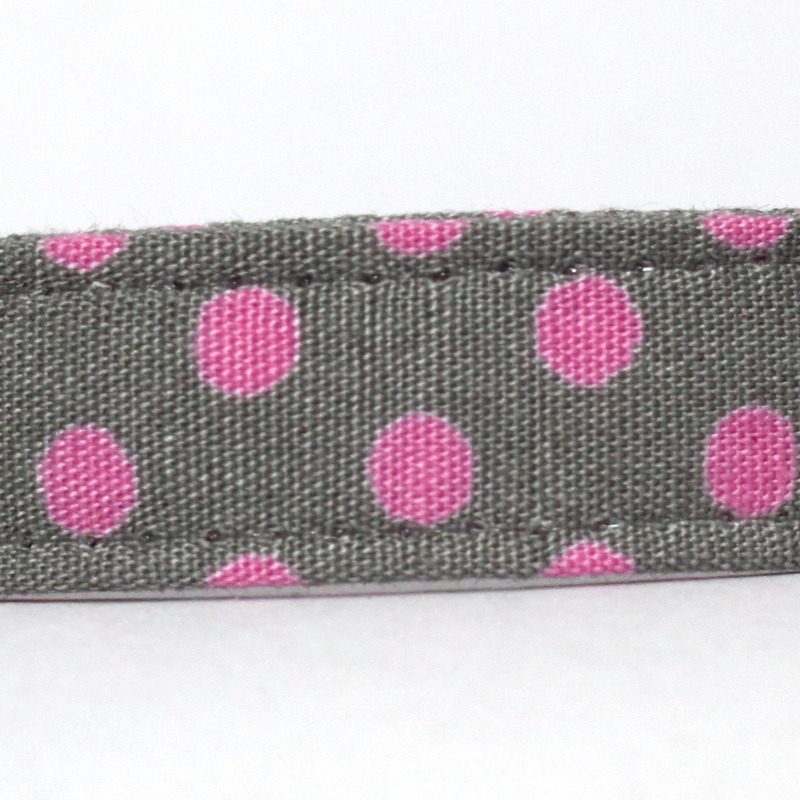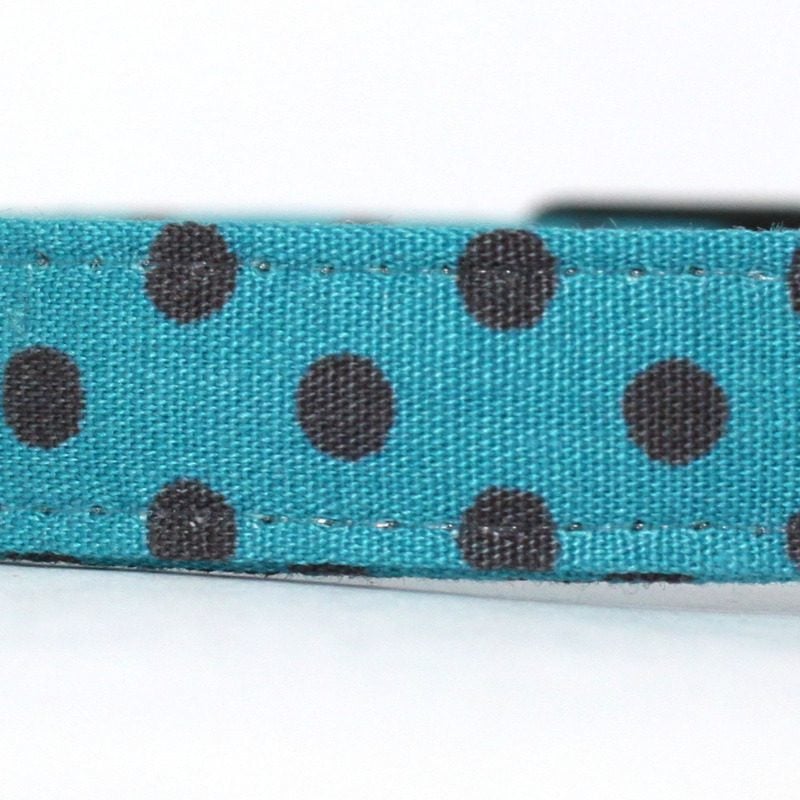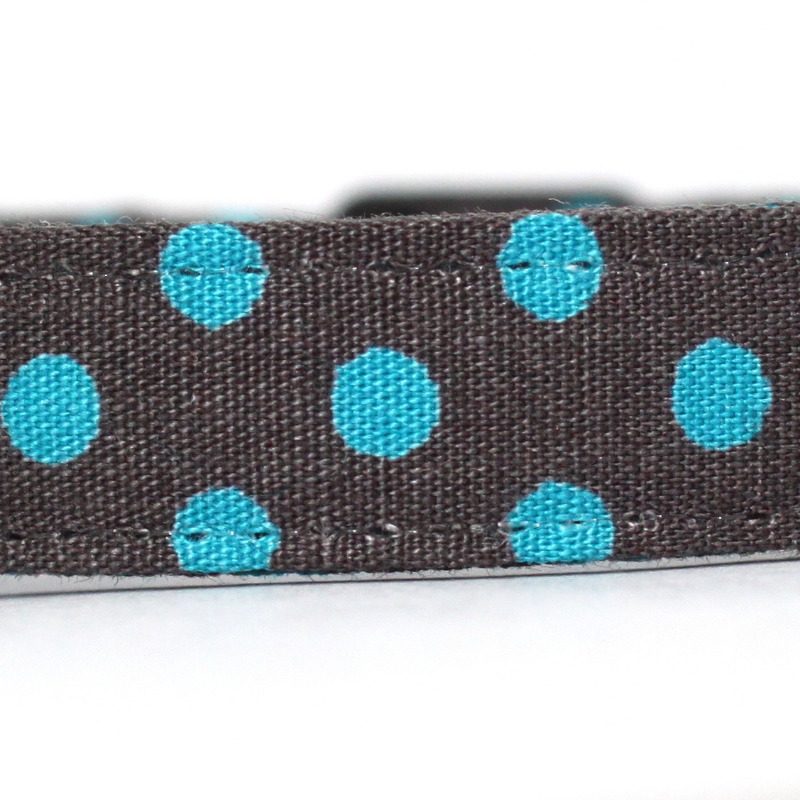 Mog's Togs fabric collars are 1cm (3/8") wide and are lined with interfacing for added durability.
Our collars are offered in three sizes - the vast majority of adult cats fit our regular size. For more information on how to measure your cat's neck see here.
All our collars come with a jingle bell on a removeable split ring, and close with a high quality plastic breakaway buckle, which splits apart under pressure to avoid your cat becoming stuck or trapped by its collar. For more details see here.