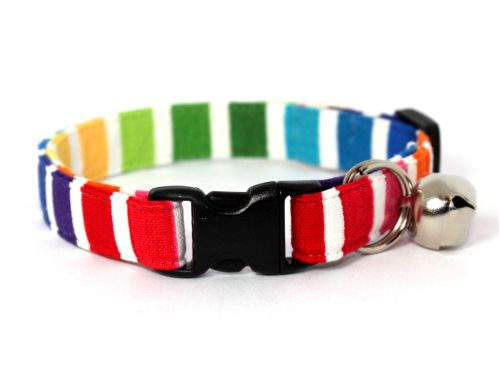 Rainbow Stripe
Striped cat collars are always my very favourite styles, they always look great peeping out from under your kitty's fur. This particular style was first in my shop a couple of years ago and I was over the moon to find the fabric again in my local quilting store. It has evenly spaced bright rainbow stripes. Please note that as with all my fabric collars, the placement of the design can vary which means the collar you get may not have particular colour stripes in exactly the same location as pictured here.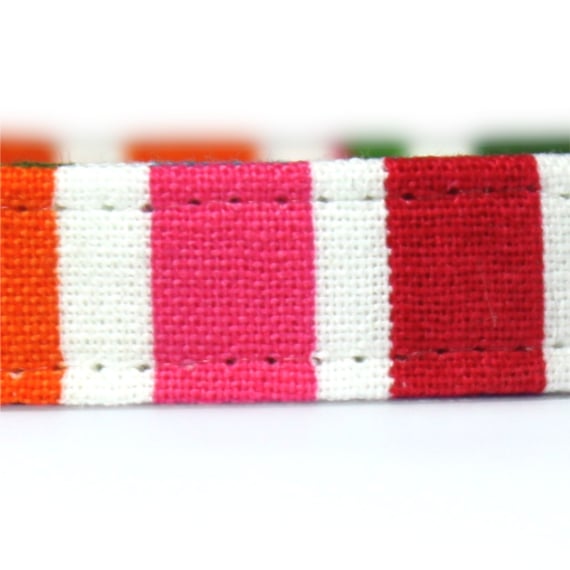 Mog's Togs fabric collars are 1cm (3/8") wide and are lined with interfacing for added durability.
Our collars are offered in three sizes - the vast majority of adult cats fit our regular size. For more information on how to measure your cat's neck see here.
All our collars come with a jingle bell on a removeable split ring, and close with a high quality plastic breakaway buckle, which splits apart under pressure to avoid your cat becoming stuck or trapped by its collar. For more details see here.